Follow these steps to verify whether your PC identifies the Operator device properly:
Close the Playback app.
Make sure the Operator is directly connected to the PC with the supplied USB cable.
Verify that your computer's operating system identifies the device. The procedure varies based on your OS:
Windows: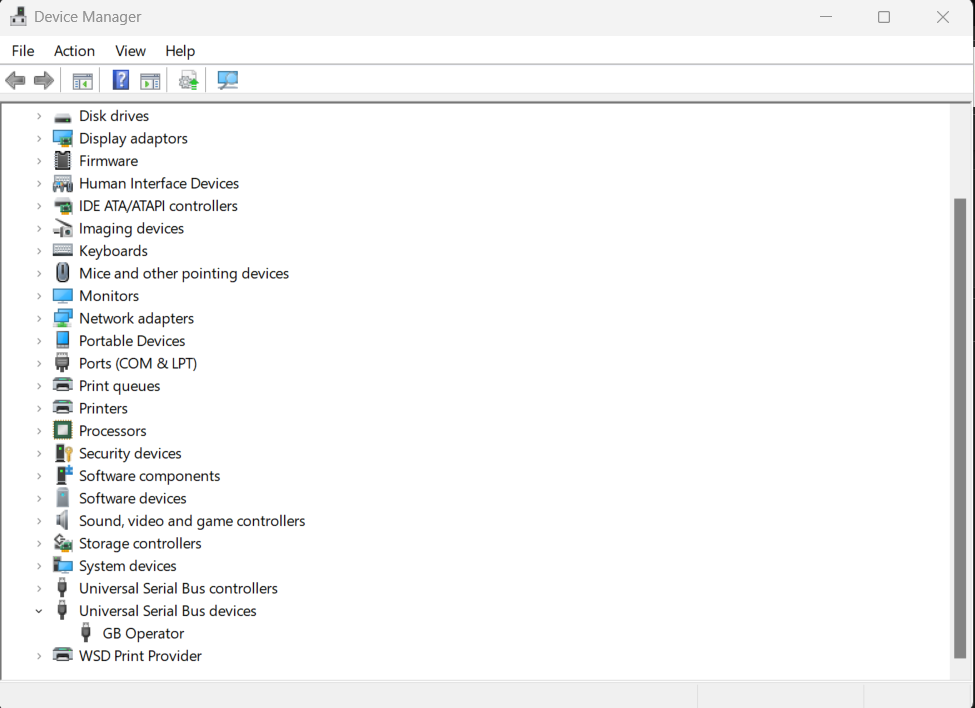 Access the Device Manager and open the "Universal Serial Bus Controllers" category. Look for "Operator".
MacOS: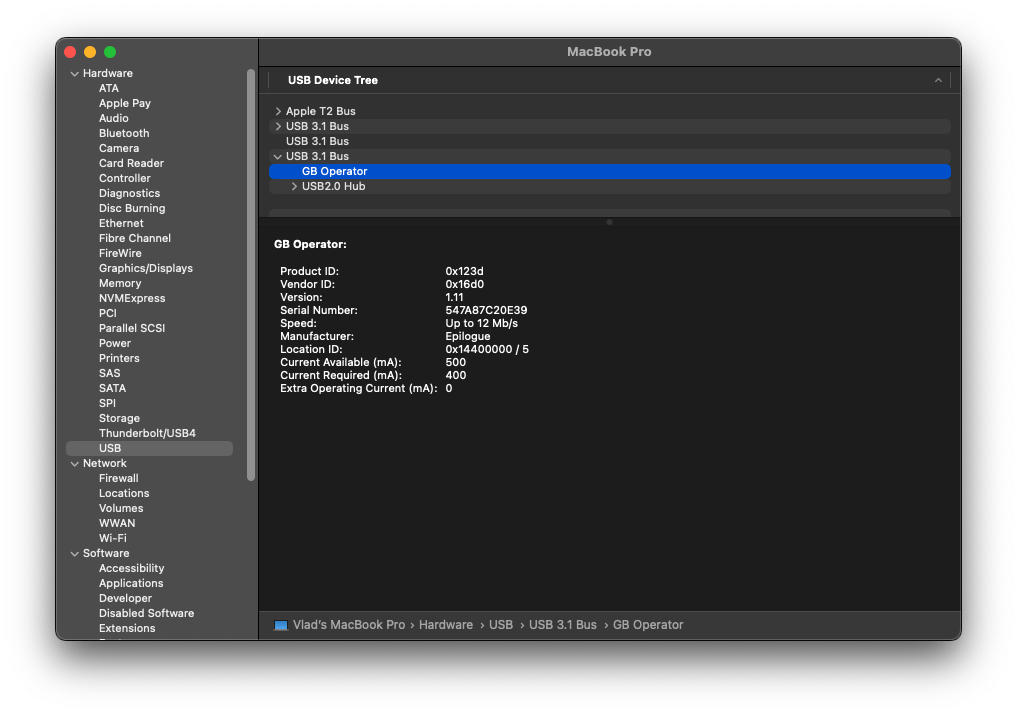 Click on the Apple icon and choose "About this Mac", then "More Info..." and scroll to find "System Report...".
Navigate to "Hardware > USB" and look for entries that contain "Operator" in the USB Device Tree.
Linux:
Execute the lsusb | grep "Operator" command. Look for entries with "Operator".
If the PC fails to properly detect the Operator device, please refer to our File a Warranty Request article.